Lamenting the imminent end to the season of nectarines, tomatoes and corn?
Head to Mount Nittany Vineyard on Wednesday, August 21, for the 7th annual Plow to Plate Harvest. This year's celebration of local food once again promises a feast that's sourced completely from central Pennsylvania farmers and producers. "It is the only such dinner in the area that showcases local chefs, local foods, local producers and local community at one event," says co-organizer Tony Sapia of Gemelli Bakers.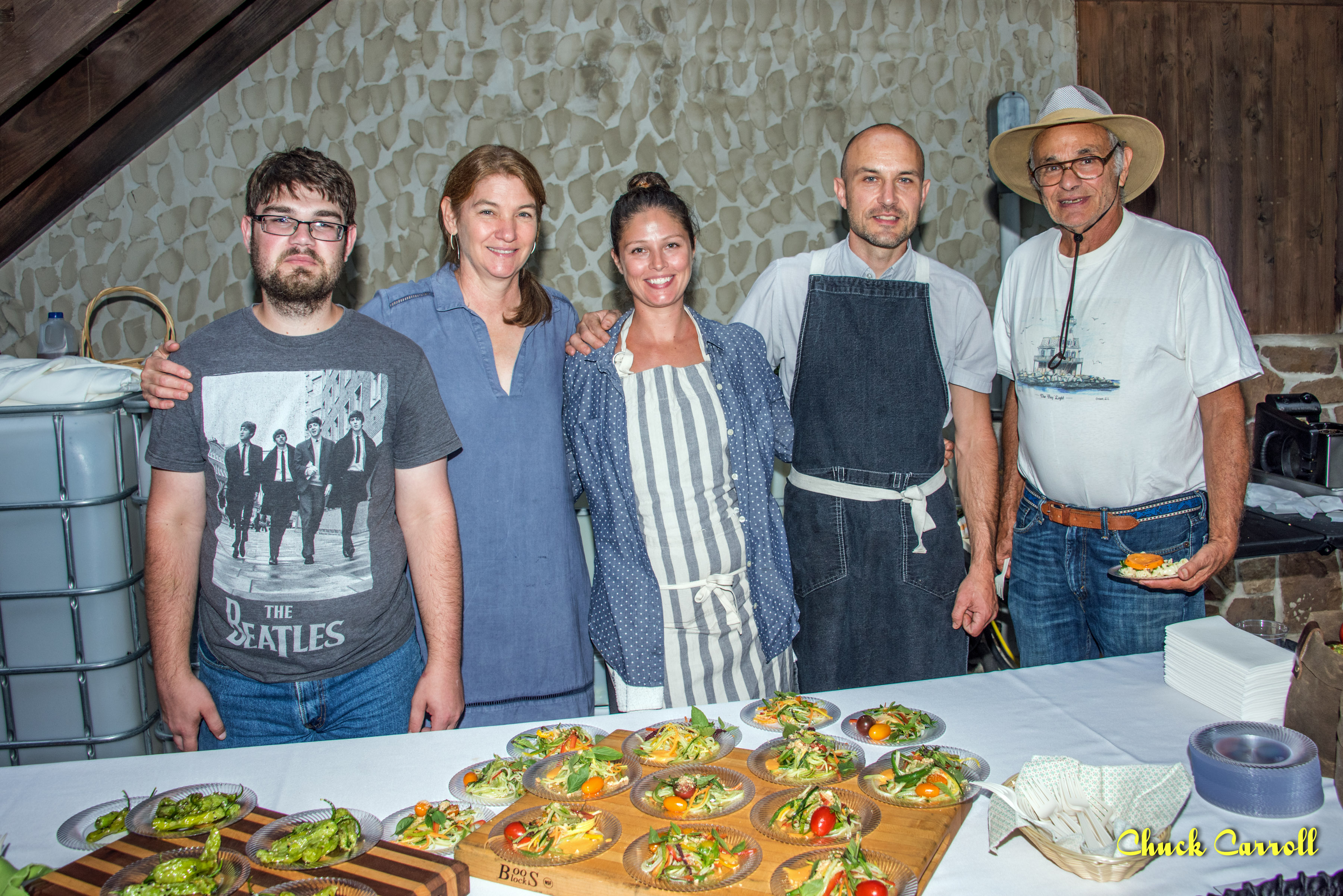 Between the views and the food, it's also one of the best meals you'll have this summer. The event is popular with chefs, who use the season as a muse for their creativity. We loved last year's Som Tum (Thai Green "Papaya" Salad) from Revival Kitchen, and can't wait for year's tricked-out hotdog by Mark Johnson. Featuring garlic scape dog relish, beef heart Coney Island chili, and pickled vegetables, the hotdog, Sapia says, will make "Chicago jealous." For the vegetarians in the crowd, Meghan McCracken of Nomad Kitchen at Big Spring Spirits is bringing a dish with luscious peaches, candied hibiscus and farm fresh tomatoes — with some salty cheese to bring it all together. "A sweet, salty and fresh mouthful of everything all at once," she says. (See the complete list of restaurants and chefs below.)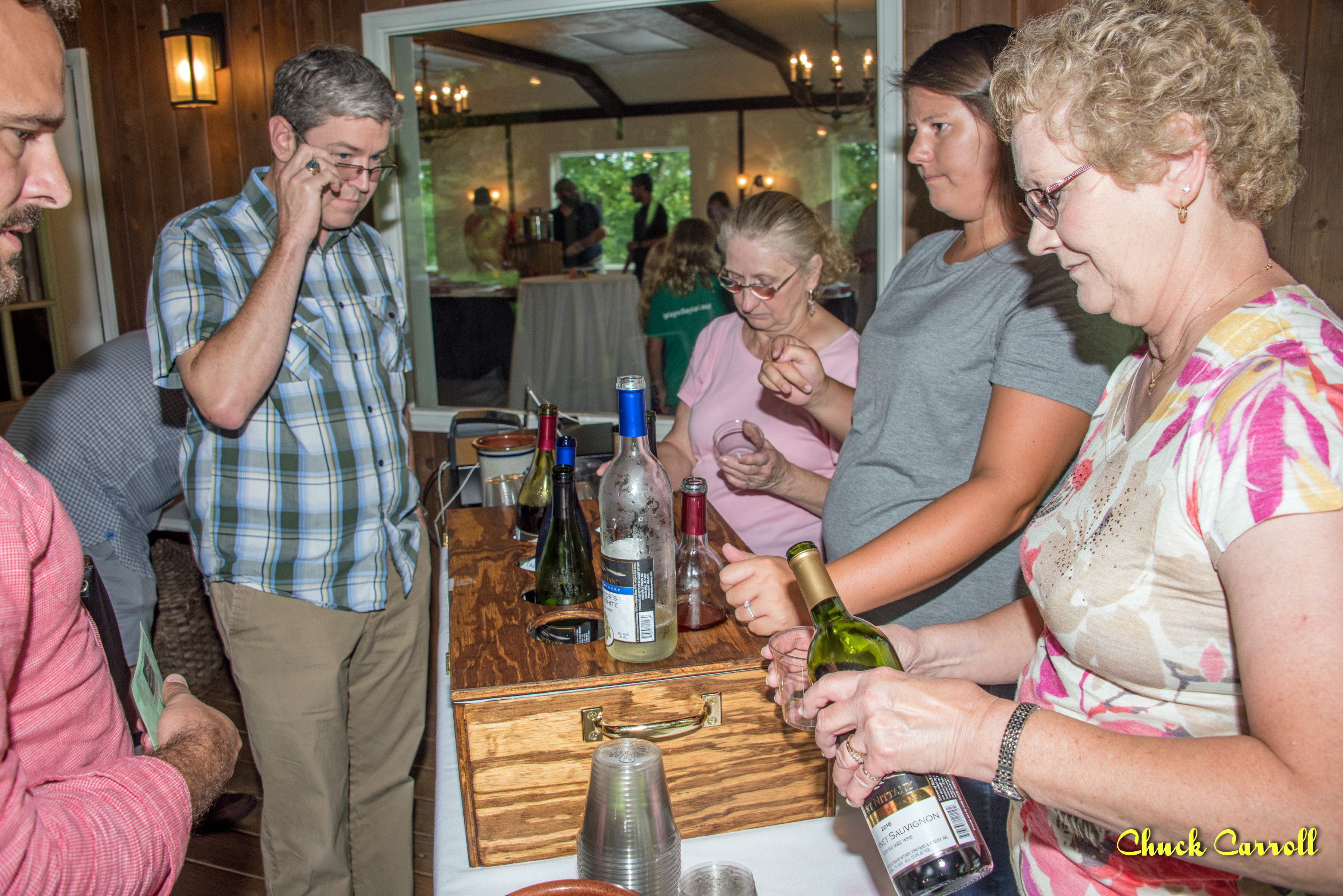 The event kicks off with vineyard and winery tours beginning at 5 p.m., followed by dinner at 6 p.m. The 2019 Plow to Plate event will benefit Taproot Kitchen and the Cooking & Baking Centre County (CBSS) program, both of which train young adults with autism and intellectual disability — "affording them skills to thrive in a commercial restaurant and provide for themselves," Sapia says. Once again, Taproot will be serving its own dessert, which this year will feature Asian pears from Jade Family Farm. 
The following chefs and kitchens will be on hand for this year's event: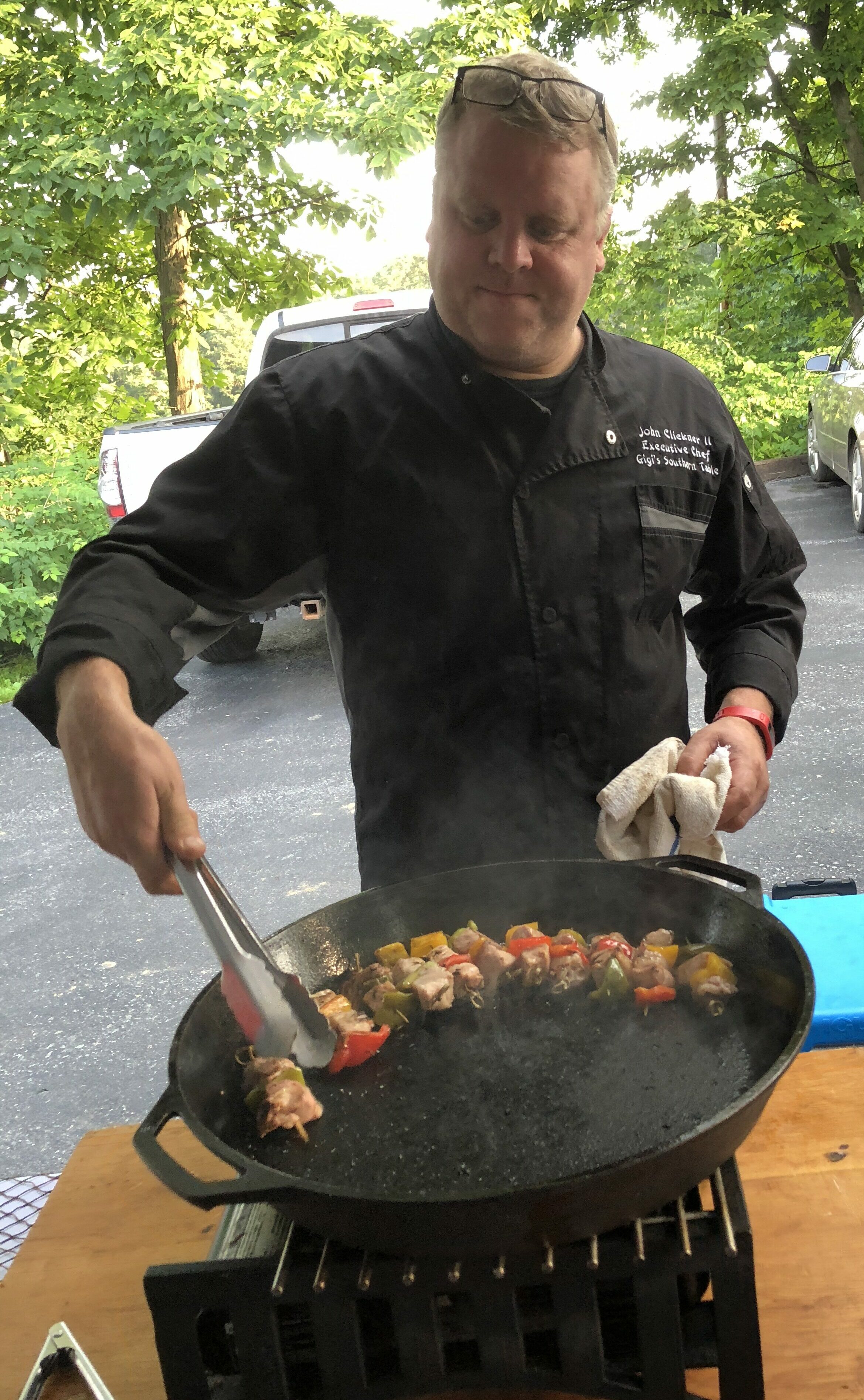 Quintin and Liz Wicks of Revival Kitchen

Chef Harrison Schailey of Harrison's Wine Grill & Catering

Taproot Kitchen

Mark Johnson of W.C. Clarke's Cheese Shoppe

Tait Farm Foods

Meghan McCracken of Nomad Kitchen at Big Spring Spirits

Jeremiah McClenahan and Bob Ricketts of Fasta Ravioli & Co.

Kirsch McMaster of Rising Spring Meat Company

Cooking and Baking Centre County

Tony Sapia of Gemelli Bakers

Jason Turnipseed (yes, that's his real name) of Nola's Joint Pizza

John Clickner of Gigi's Southern Table 

Chef Daniel "Cutty" Cutshall of Elk Creek Café + Aleworks
Head here for tickets. Tickets are $45 (with a complimentary glass of wine), and children under 12 are free.