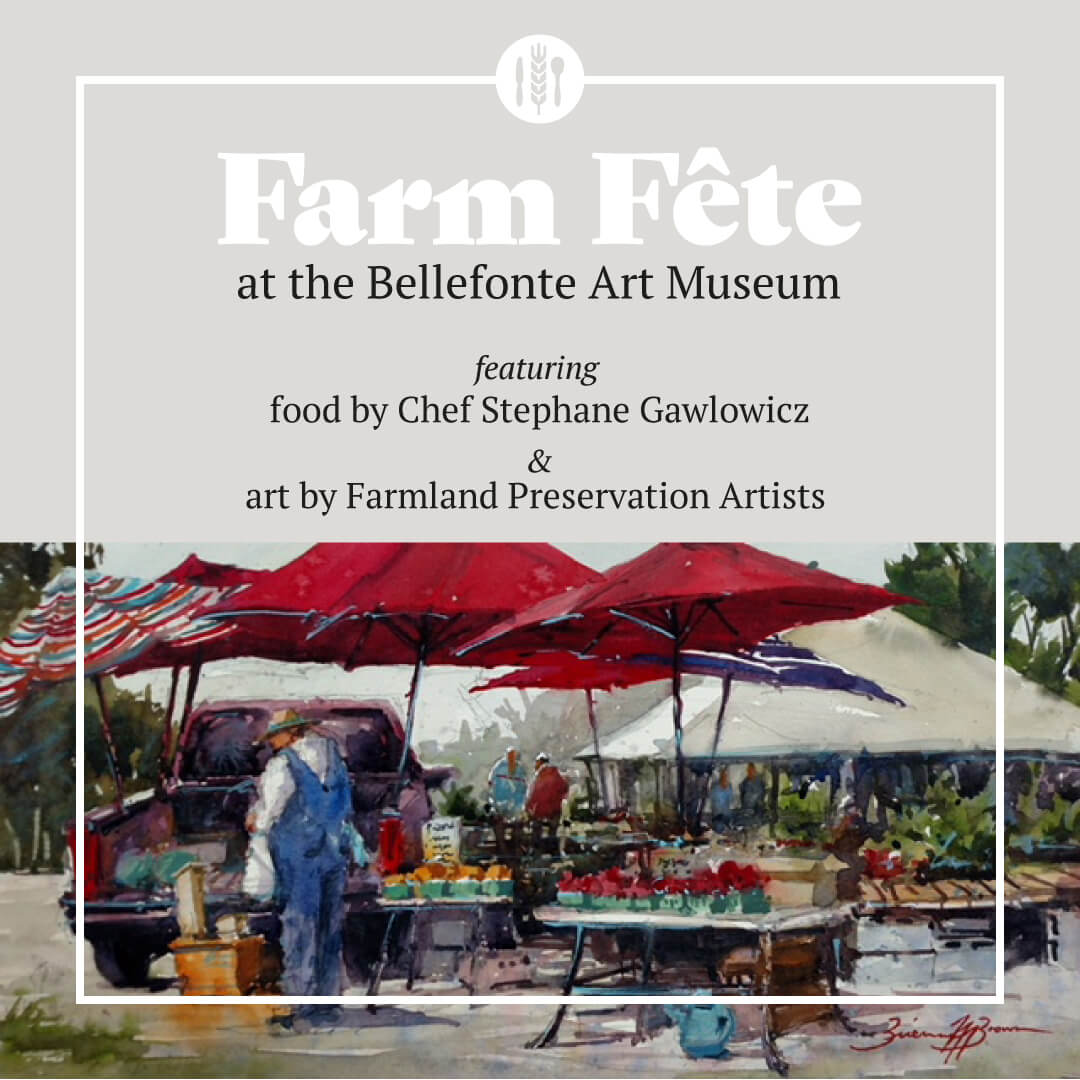 A pairing of local food and art
in partnership with the Bellefonte Art Museum for Centre County
and the Farmland Preservation Artists
featuring a French-inspired five-course dinner
by Chef Stéphane Gawlowicz
Saturday, November 10
5 – 8 p.m.
at the Bellefonte Art Museum for Centre County
---
Join Provisions Magazine for an evening celebrating Central Pennsylvania's farmland through art and food. Upon arrival, guests will enjoy a welcome cocktail while browsing the museum's exhibit of art by the Farmland Preservation Artists. Then, guests will be seated at communal tables in the gallery to enjoy a five-course meal prepared by Chef Stéphane Gawlowicz. The meal will feature local ingredients, including some from the farms represented in the art. Wine is included with this event.
Read Michele Marchetti's recent Provisions article about Chef Stéphane Gawlowicz's Local Food Night dining events here.
Questions? Ask us at hello@provisionsmag.com.