Provisions Launch Party!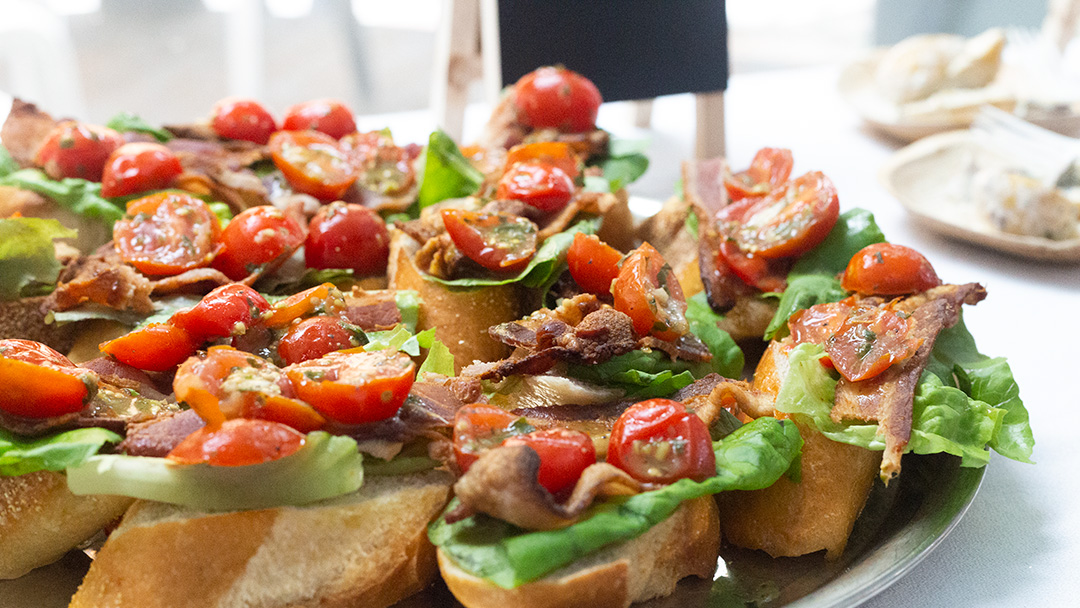 On Thursday, June 20, we celebrated the launch of Provisions' print magazine with a big party at 3 Dots Downtown in State College, Pa. Guests were greeted with the first look at the hot-off-the-presses magazine, which features a BLT made with local ingredients on the cover. Chef Meghan McCracken created a menu that played on articles in the issue, including mini BLTs, garlic scape white bean dip, Happy Valley Meat Company meatballs, sausages braised in New Trail Brewing Company beer, veggies from RE Farm Café for dipping, amaro drinks by Local Whiskey and more. Gemelli Bakers provided a bread display, Mount NitaNee Kombucha poured fermented beverages, and The Cakery baked up a fun cookie take on the cover and centerpread.
"Provisions is all about celebrating local food, and that includes eating it!" said editor in chief Maggie Anderson. She and her colleagues, creative director Matt Fern and senior editor Michele Marchetti, addressed the crowd of more than 100 people, saying, "We started Provisions to share the stories of farmers and foodies, restaurants and research, whatever is connected to the food scene and the issues you care about. We hope you devour every page of this first issue, and then we hope you tell us what else you want to see, read about and get recipes for!"
Subscriptions for the quarterly magazine are available here, and the Summer issue will be on newsstands throughout the state on July 11.